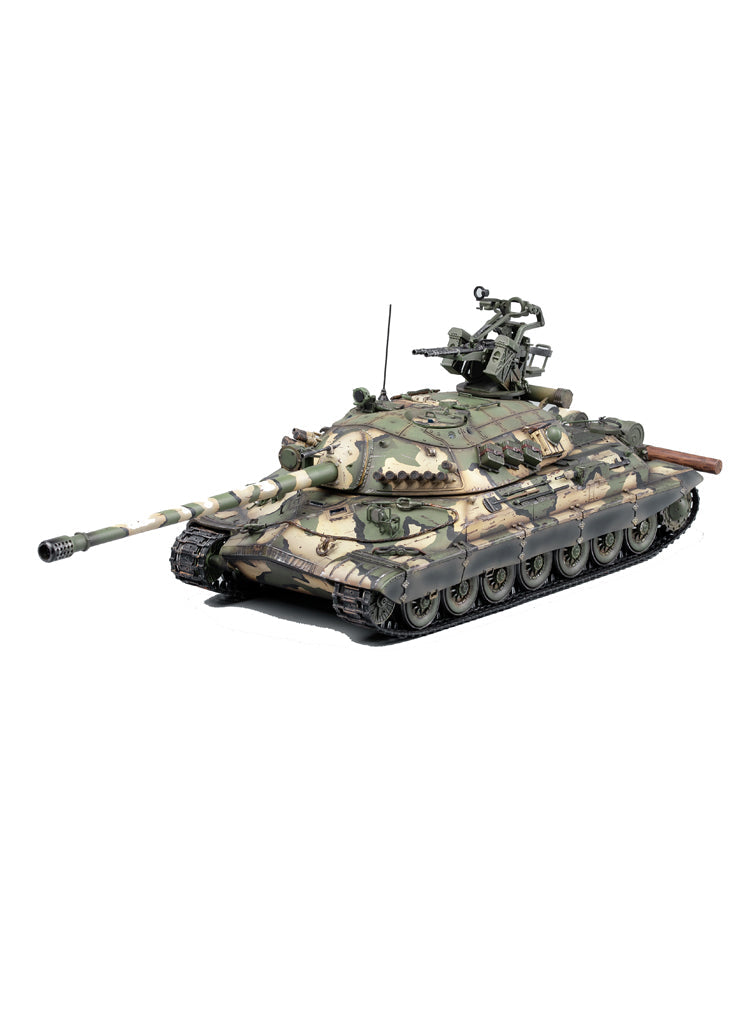 World of Tanks IS-7 Premium Tank Figurine
Regular price
$485.00
/
---
PREORDER!
Your order containing this item will most likely be shipped May 2022.

This incredibly detailed model was made to be as close of a replica of the in game IS-7 Granite as possible. It is made from mixed media, primarily resin, with aluminum, photo etched steel, copper, and additional materials. It is fully hand painted to a stunning finish.
Limited to 300 models worldwide!
Features:
Fully Rotating Turret
Gun Barrel can be raised/lowered
Opening/Closing hatches
AA Gun
Smoke Dispensers
Tow Cables
Antenna
Realistic Battle Damage
World of Tanks In Game Bonus Content (see below)
High Quality Magnet Closed Collectors Box
Collectors Leaflet (English/Russian)
Produced by First Legion
Measurements:
Boxed Weight 3.07 KG
Scale 1/30th
Model Size: 383mm x 128mm x 128mm
In-game bonus code contains (for all servers): 30 Day WOT Premium Account, Training Manual (USSR), 20 Personal Reserves: +300% Free XP for 2 Hours, 20 Personal Reserves: +50% Credit for 2 Hours, 20 Personal Reserves: +100% Free XP for 2 Hours, 20 Missions: x5 XP Per Victory, Anniversary 2d Style
30-days return policy for apparel
All apparel items can be returned within thirty days of receipt, to be exchanged into a different size or re-funded. The customer needs to arrange and pay for the return shipping cost. Turtle Entertainment will cover the shipping cost of exchange items. If the product came with a unique bonus code, that code needs to be unused (signified by the respective bonus code card not being scratched open), in order to be eligible for any re-fund oRead more