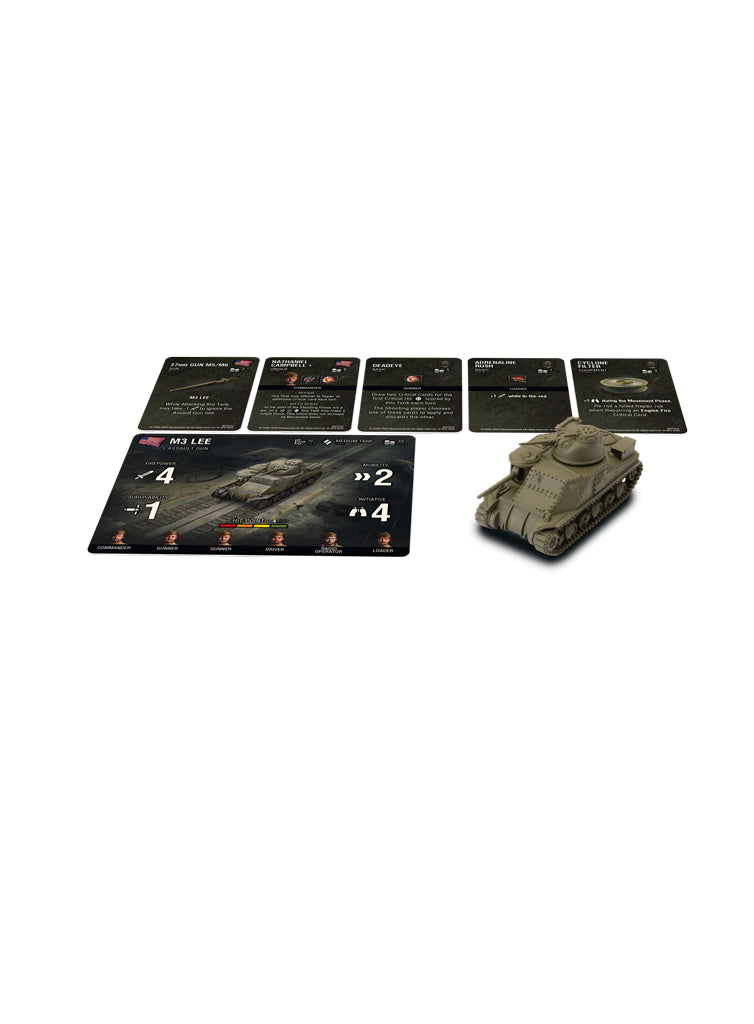 World of Tanks Miniatures Game - Expansion Pack M3 Lee
Regular price
$14.99
/
---
The M3 Lee Expansion Pack gives players a tank with a very similar stat line to its successor, the M4A1 Sherman. It features with a good mix of Mobility, Initiative and Survivability, whilst the fixed main gun and lower Initiative results in a lower point cost making it a good choice for gamers on a budget.

The M3 Lee is a unique Tank Destroyer in that it mounts a powerful gun in the hull, along with a second gun in a small turret.

Contains a pre-painted Tank, 5 Crew, Module, and Upgrade Cards, and an Online Bonus Code.
30-days return policy for apparel
All apparel items can be returned within thirty days of receipt, to be exchanged into a different size or re-funded. The customer needs to arrange and pay for the return shipping cost. Turtle Entertainment will cover the shipping cost of exchange items. If the product came with a unique bonus code, that code needs to be unused (signified by the respective bonus code card not being scratched open), in order to be eligible for any re-fund oRead more