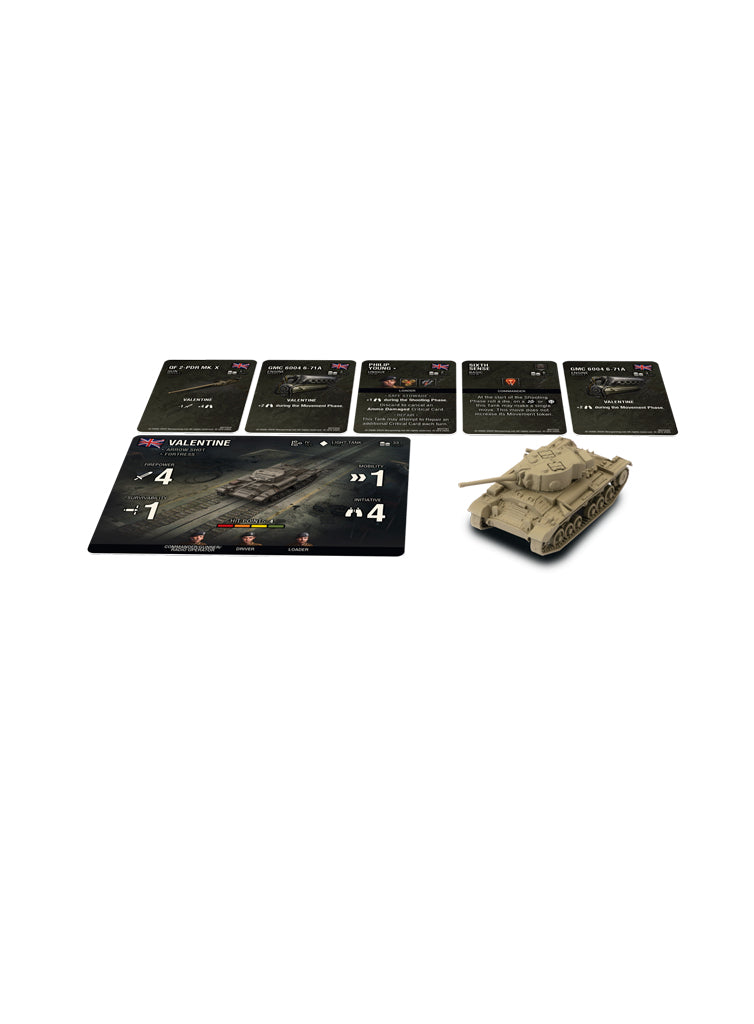 World of Tanks Miniatures Game - Expansion Pack Valentine
Regular price
$14.99
/
---
The Valentine Expansion Pack brings another first to the World of Tanks Miniatures Game, being the first light tank. Traditionally light tanks combine high speed with the ability to scout out and distract enemy tanks, providing friendly tanks with an easier kill. 
The only Light Tank in Wave 1, the Valentine brings some awesome synergies to the rest of its Platoon, but only if it can get close to its target.

Contains a pre-painted Tank, 5 Crew, Module, and Upgrade Cards, and an Online Bonus Code.
30-days return policy for apparel
All apparel items can be returned within thirty days of receipt, to be exchanged into a different size or re-funded. The customer needs to arrange and pay for the return shipping cost. Turtle Entertainment will cover the shipping cost of exchange items. If the product came with a unique bonus code, that code needs to be unused (signified by the respective bonus code card not being scratched open), in order to be eligible for any re-fund oRead more